Download any EFT version outside of its official way can get you banned.
If we find out that you downloaded EFT on a pirate website you'll be banned without further informations.

You need to own the game and keep it installed on your computer to play AKI.
This ugly barrel...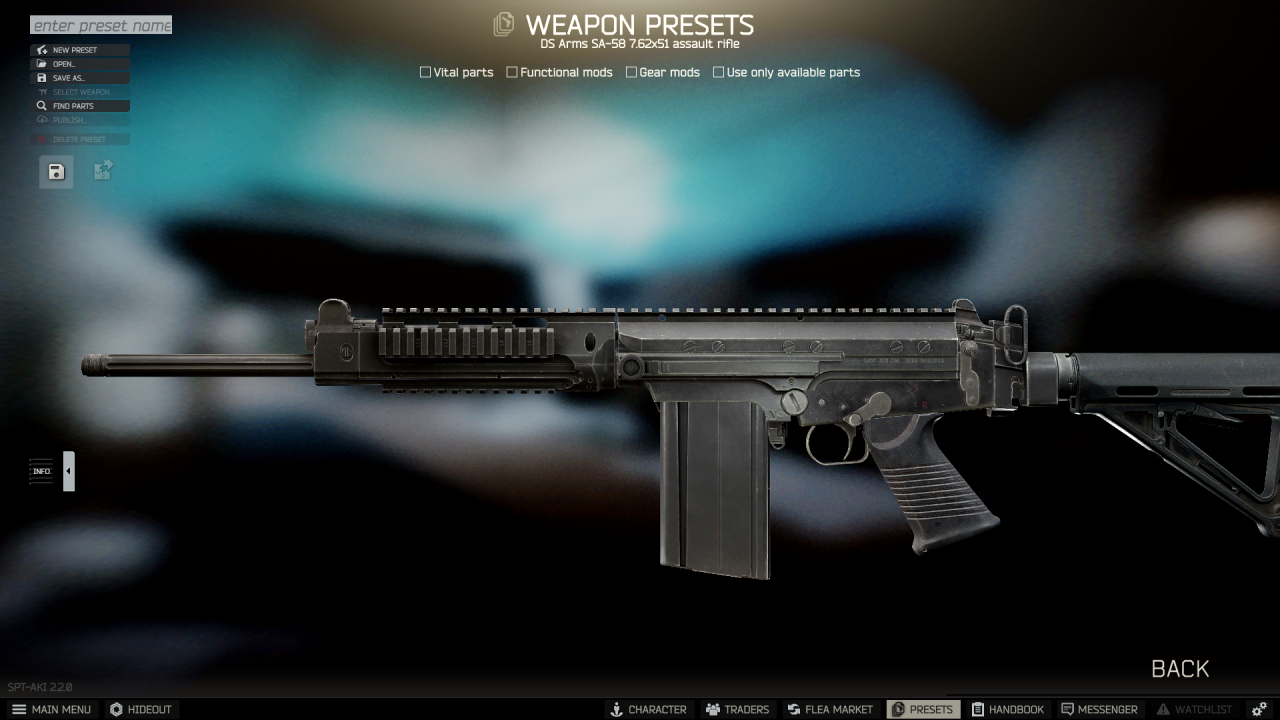 Change like this!!!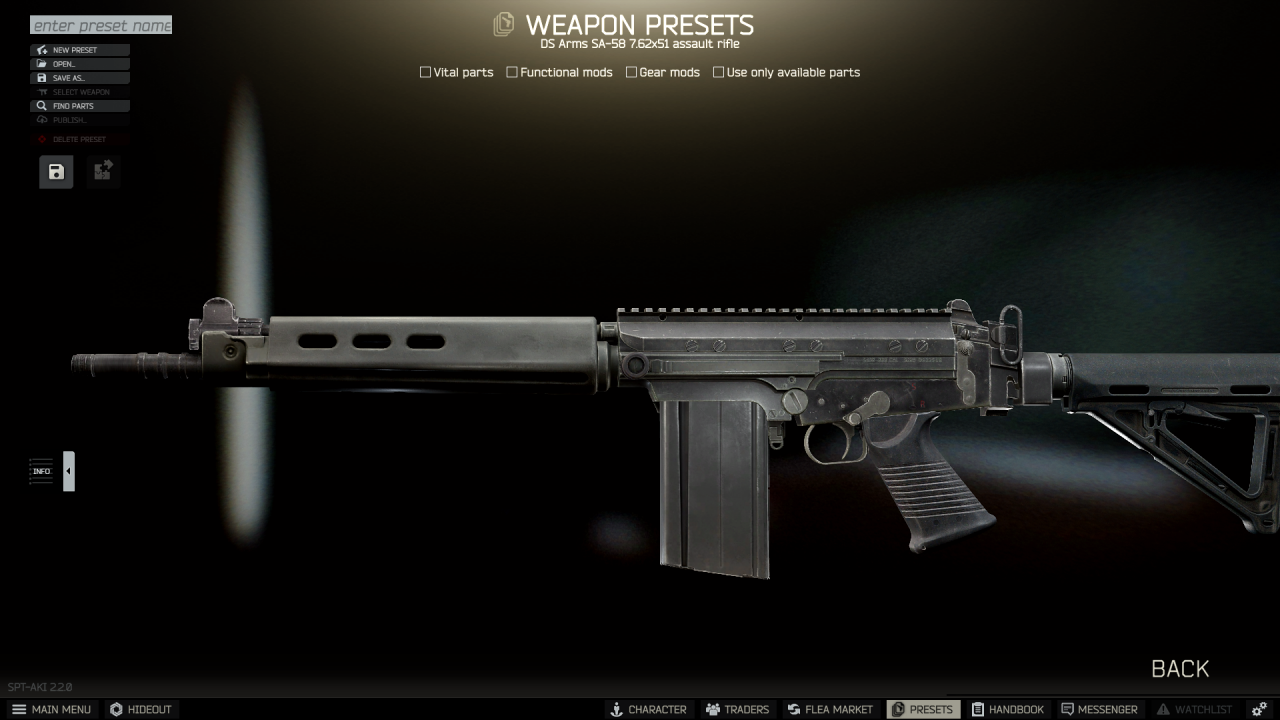 I like the FAL, but I hate it because the old 16" barrel is ugly.
A 16" barrel compatible with full length handguards looks better.
So I decided to make a mod, and this is the result.
P.S Tarkov's 16-inch barrel is actually 16.5 inches.
Special thanks: Lua, KIKI, SamSWAT
They taught me a lot, I didn't know anything,
Without their help, I wouldn't have been able to make this.
Edit file name and details

(Technical Support: Lua)

fixed the bugs and issues below.

Barrels added as mods are not mounted on FAL

Modified to sell to Mechanic LL1

(Technical Support: Lua)

The first posted file violated the bulletin board rules.

With the help of Lua, it was remade with a new parts mod.




The specifications are the same as the existing 16-inch barrel.