Mods made for AKI 2.3.1 or older are NOT compatible with 3.0.0.
Please do not spam mod comments with requests for mods to be updated - repeat offenders will be muted at moderator discretion.
New kid on the block!!!!
Is he a trader? Yes, he is!
Is he a smuggler? Yes, he is!
Is he a gunsmith? Yes, he is!
Is he a repair man? Yes, he is!
Priscilu is the guy you must look for if you want to go to Tarkov equipped with the best gear.
Besides, Priscilu is well known for his excellent job in repairing weapons and armor. Some say he provides the best repair service in Tarkov.
Below you can see some of what Priscilu is bringing to Tarkov: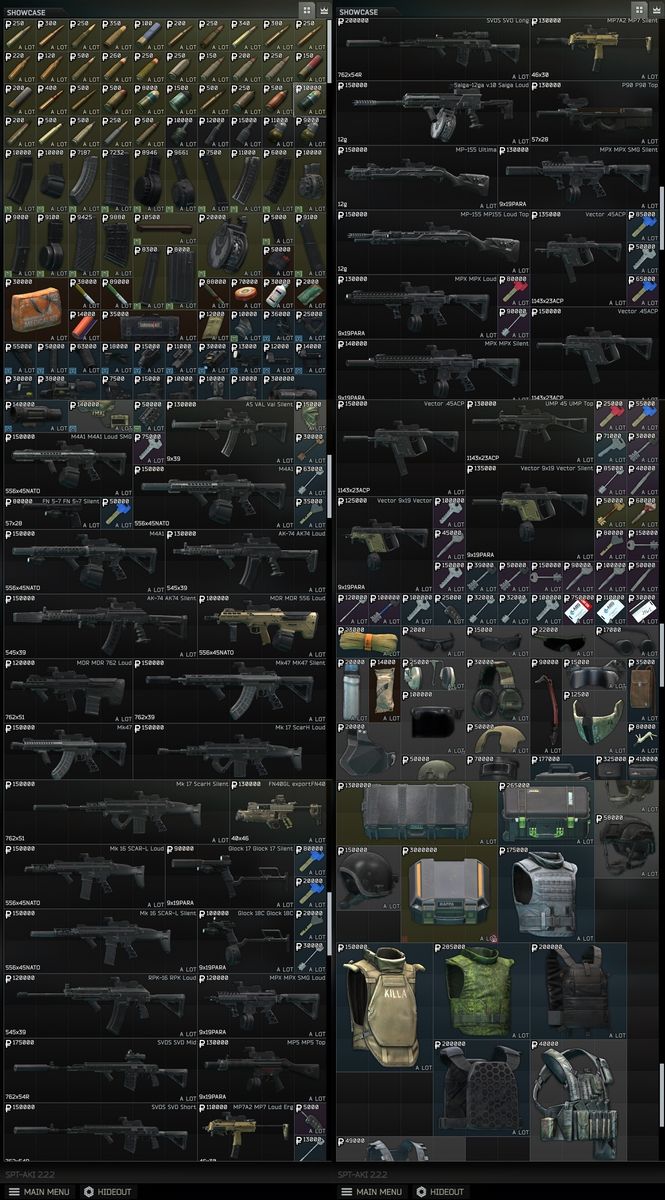 INSTALLATION:
Download the mod, unzip it and drag and drop the "Priscilu Trader" folder into the mods folder located in "user\mods".
Path should be like this: "SPT-AKI_folder\user\mods\Priscilu Trader".
In my specificall case it is: "D:\Games\SPT-AKI\user\mods\Priscilu Trader".
All Versions

2.0.0

1.0.6

1.0.5

1.0.4

1.0.3

1.0.2

1.0.1

1.0.0

All Versions
got back into SPT n was kinda lost without my mods glad to have this one back, one of my most used and favourite

Man, your review made Priscilu much happier. This is what motivates us to keep on working on the mods. Thank you very much for your review.
See you.

absolutely love the amount of custom setups

with the ammo changes and everything in 12.12, this makes the game more fun again by allowing us to use smaller but higher tier ammos again, like ap 9x19. I would like to see 9x18 ammo as well though, at least I don't have them if they do exist. Also, the custom presets are insanely nice to look at but I feel like the prices are a bit too cheap?

Thank you very much for your review, man
And you are right when you say 9x18 ammo is missing. Priscilu is now working to bring this type of ammo to Tarkov in the next update.
And you are also right when you say the prices are cheap. This happens because Priscilu is a smuggler and his objective is offer products in prices lower than the lowest prices in fleamarket.
See you.

Love this mod, It had weapon presets so i dont have to build weapons but I do change a few things around, most of the work is already done for me though :p Surprised I haven't did a review for this mod yet. But here it is now XD Its definitely OverPower/Broken but its still amazing to have and who doesn't love new traders? It has alot to offer and if i want to cheese it when im running low on $$$$

What I mean by Broken/Cheesing it: Everything is Dirt Cheap compared to how much it suppose to be and you have most all of the best items in 1 trader.




Thank You Priscilu

My friend! You will never imagine how happy Priscilu is with your comment. Thank you very much!!!

But, my dear friend, are you sure you are playing with the last version of this mod? I am asking this because there was an old version of Priscilu Trader which was indeed broken in terms of economy. But we fix it more than a month ago.

Anyway, thank you very much, my friend. See you.

If you do not want to edit your profile, this is the trader for you. All the juicy ammo and guns are there. Even SICC cases and other useful stuff. I say it is broken, because you can cheese the hell out of it. I won't go into detail here. Figure it out yourself. Priscilu is the perfect addition to your modded Tarkov experience.

Thanks for your review, man! But I think I fix the issue you are talking about, some days ago. I even credit the fix to you on the changelog of 1.0.2 version. If it is not fix yet, please report it. Anyway thanks man.