*This mod requires customquest mod and foodanddrinktrader mod
*After installation, some images will not be reflected unless you do launcher setting → clean temp files
Meguru is coming to Tarkov!
This mod adds crazy and immersive repeatable quests to Tarkov like the FO and TES series, and changes the Food and Drink Shop clerk to Meguru Hachimiya to guide you through them!
All quests can be taken at the food and drink store, feature new thumbnails, and can be played over and over again!
About Meguru Hachimiya
Meguru Hachimiya is a character from Idolm@ster Shiny Colors.
In the original story, she is an energetic and friendly woman, but in some parts of the internet, she has become internet slang for a typical white trash!
This time we've introduced that slang version of Meguru to Tarkov!
Under her direction, let's enjoy the most fucked up and crazy quest!
Q, Why do most rewards contain old helmets?
A, Because she'll stuff it with rewards and give to you!
example image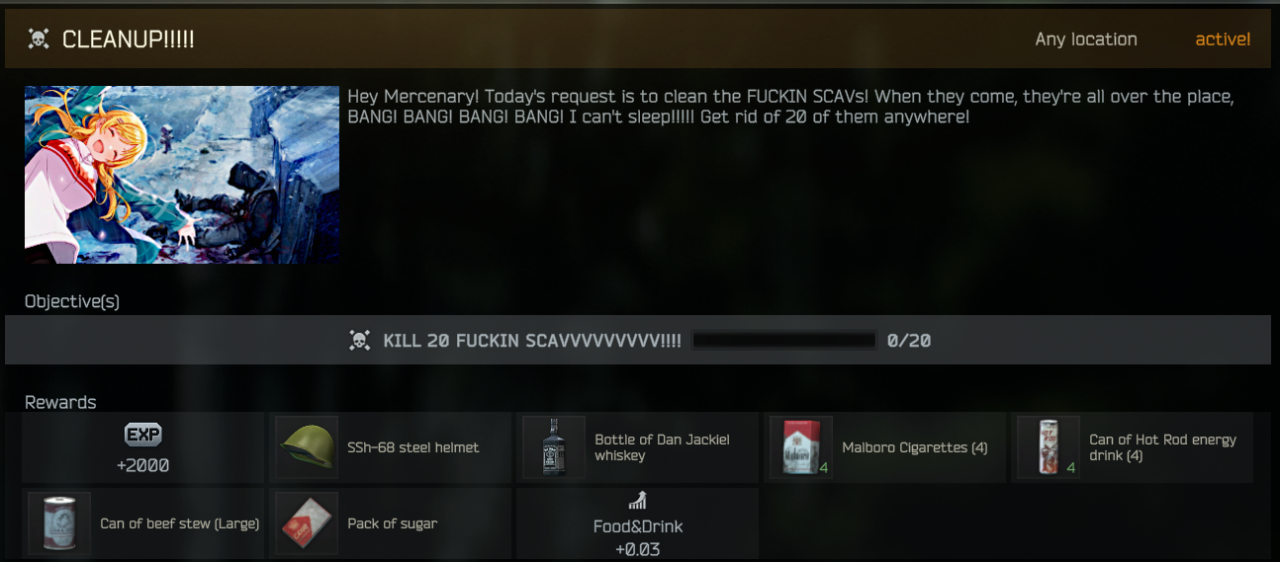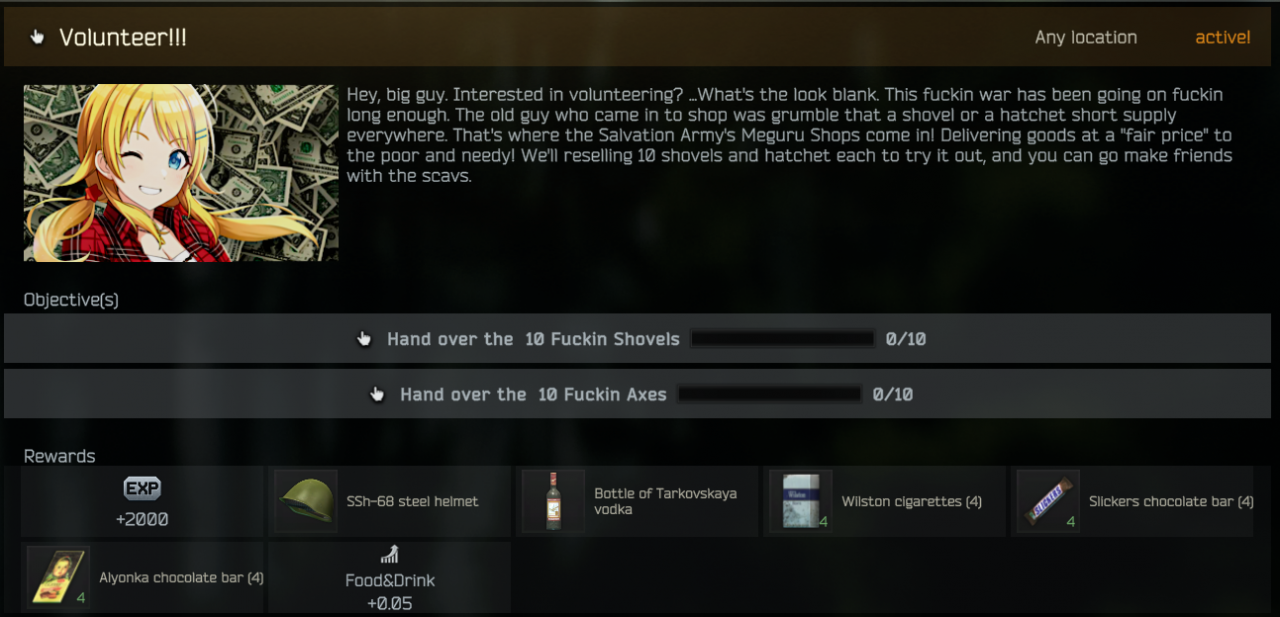 All Versions

1.0.4

1.0.3another

1.0.3

1.0.2

1.0.1

1.0.0

All Versions
More quests are always great for me, and one question does anyone wipe there profiles *creates a new profile* when a wipe happens in online to give it a sence of progres to the spt mode?

Thank you.

You don't have to start a new save to start the quest.

and quests are independent from the main scenario, so you can start them at any time.

Also, if you delete the mod, the cache will remain in the save data, but you can continue the game without bugs and crashes.