Server version

2.1.2

Game client version

0.12.11.15680

Client log file

Modules log file

Server log file

Have you read the FAQ ?

Yes

Where did you downloaded your game at ?

escapefromtarkov.com

List of used mods

N/A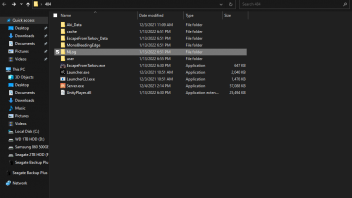 I followed both the downgrade and install guides exactly, and when i attempt to launch, aki tells me that i need to buy the game. Below are some pictures of my folder.