Mods made for AKI 2.3.1 or older are NOT compatible with 3.0.0.
Please do not spam mod comments with requests for mods to be updated - repeat offenders will be muted at moderator discretion.
WHILST KcY ISNT AROUND, I HAVE UPDATED TO WORK ON 2.2.2 AND A FEW ADJUSTMENTS LISTED AT THE BOTTOM:
Original mod: SeeItemValue
Adds an attribute to every items' inspect page, this value shows the full price of the item to traders.
Example:

1.0.1:
as requested, you can now config to show trader price over Flea AVG price
check the config file in SRC/
TraderPrice: true - will choose the trader price
TraderPrice: false - will choose the flea AVG price and fall back to Trader price if no price can be found
you do not need to update if you are not interested in the above feature.
1.0.2:
I have now added a config option to set a multiplier, ranging from 0 to 1
its default is 0.54 and this seems to be a happy medium across all traders, it won't be completely accurate as all traders have different modifiers
Thanks to TEOA, you can check the comment section to see their multipliers,
this is only being used if, TraderPrice is True or a Flea AVG wasn't found.
1.1.0:
updated the mod to show a price based on the trader that buys it for the most
prices shown should be correct within 1 rouble
A few Changes I made for performance:
no longer works the total price of a Stack, so an ammo stack will show the price of 1 bullet
no longer works total price of all items in a container will show the container price
no longer works total price of all parts of a weapon, want the individual price open the extra part up
1.3.1:
added cache system, check version tab for more notes.
1.3.4:
Hopefully fixed issues with pricing and some items breaking on inspection
______________________________________________
I have removed the need for the TarkovLoader KcY originally had.
at any point, if KcY wants to continue making the mod, let me know ill remove it.
HOW TO INSTALL: (this is how to install for AKI 2.3.0 onwards)
1. Open the Zip
2. inside you will see, a BepInEx folder and a user folder.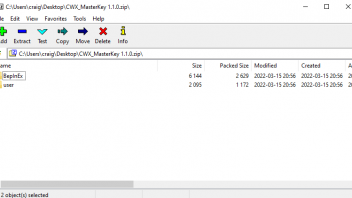 3. copy these and paste them to your AKI install folder.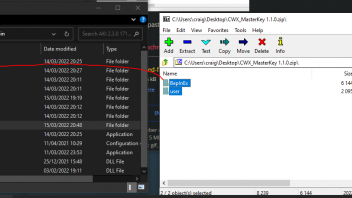 4. Done! there is nothing else for you to do.
IF YOU WANT TO REMOVE THE MOD, DELETE THE FOLLOWING:
SPT Install / User / Mods / KcY-SeeItemValue 1.4.0 (this folder)
SPT Install / BepInEx / plugins / KcY-SeeItemValue.dll (this dll file)
Thanks to Senko, Chomp, Valens and TEOA for the help with coding and testing
All Versions

1.4.0

1.3.5

1.3.4

1.3.3

1.3.2

1.3.1

1.2.1

1.2.0

1.1.2

1.1.1

1.1.0

1.0.2

1.0.1

1.0.0

All Versions
No longer have to guess what I keep and take.